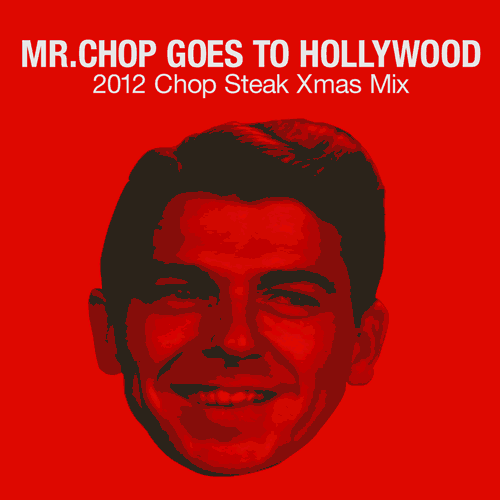 Ho ho, hoe. Apparently the threat of world annihilation was somewhat exaggerated and we're all still here. So why not celebrate by listening to my very first mixtape release from my new home in Cali? Still the same Chop. Still the best hip hop and R&B of the year.
The mixtape features a special edition cover which was absolutely not just a vehicle for Abe Garcia to morph Ronald Reagan's face into a bald eagle. It's Christmas morning in America.
Track listing after the jump.
Download: [download#13]
Track Listing
Intro

Rick Ross: Amsterdam
Common: Sweet
Big Boi: Lines f. A$AP Rocky
Pusha T: New God Flow
Pac Div: Automatic
Keyshia Cole: Enough Of No Love
Mr. MFN eXquire: Lost In Transition
Guilty Simpson & Apollo Brown: Truth Be Told
Miguel: Adorn
Interlude: Ed O'Bannon
Travis Barker & Yelawolf: Whistle Dixie
Kendrick Lamar: The Recipe f. Dr. Dre
Jay Rock: YOLA
Smoke DZA: Ashtray f. Domo Genesis
Usher: Climax
Elle Varner: Refill
Interlude: WTF Is A Parsnip?
Killer Mike: Big Beast f. Bun B
A$AP Rocky: Goldie
Sean Price: STFU Pt. 2
50 Cent: Can I Speak To You f. Schoolboy Q
Chrisette Michele: Charade f. 2 Chainz
Frank Ocean: Pyramids
Interlude: Chop Done Changed
Blu & Exile: Maybe One Day f. Black Spade
The-Dream: Dope B—h f. Pusha T
Anthony Hamilton: Woo
Nas: Cherry Wine f. Amy Winehouse
Action Bronson: Blackbird
Murs & Fashawn: Peace Treaty
T.I.: Ball f. Lil' Wayne
Macklemore & Ryan Lewis: Thrift Shop f. Wanz
The Black Keys & RZA: The Baddest Man Alive
Voice talent: Alan, Lala, Troy & Tasha Johnson