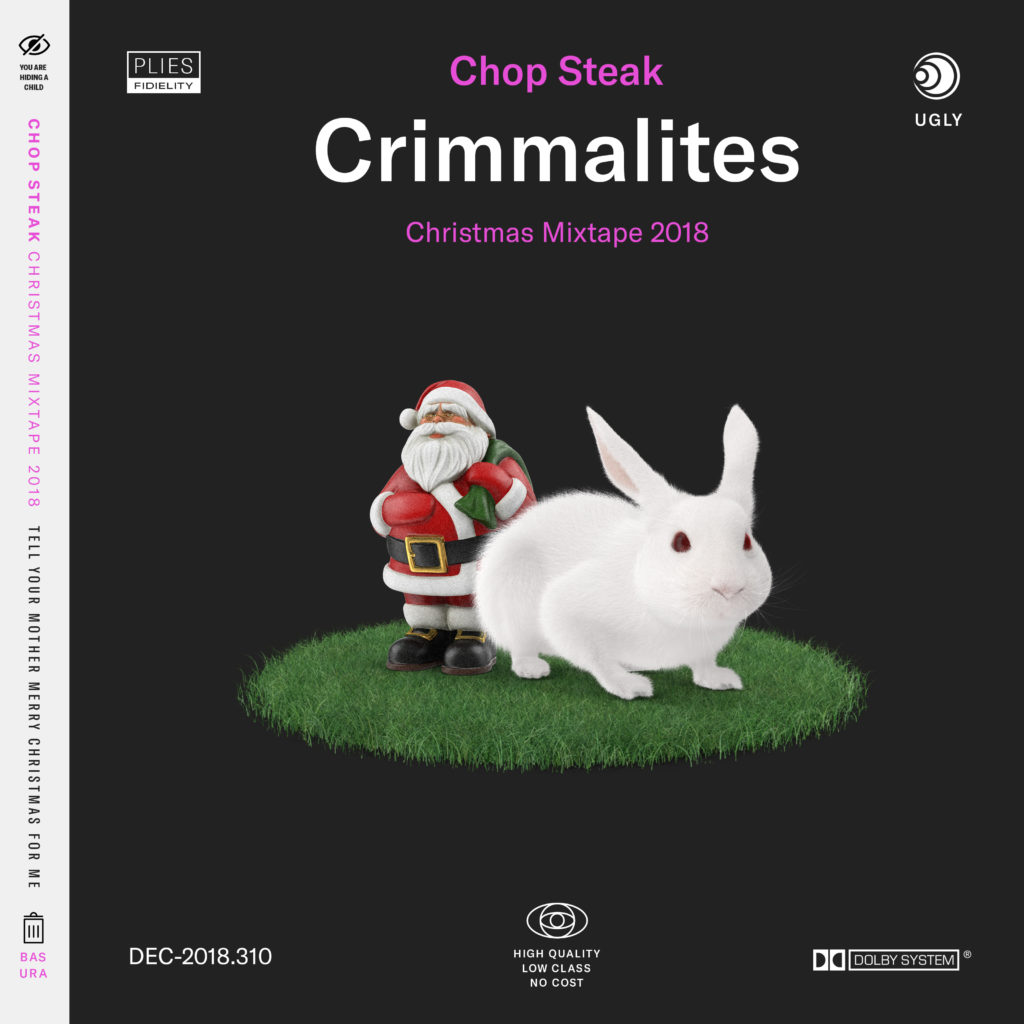 I'm back once again with the hottest hip hop and R&B of 2018—the perfect soundtrack for your holiday turn up. Click below for the track list.

Track List
Intro – Santa On Easter
Cardi B – I Like It Like That f. Bad Bunny & J Balvin
Lophiile & Freddie Gibbs – Off Top
Nipsey Hussle – Status Symbol 3 f. Buddy
PJ Morton – All I Want for Christmas Is You f. Stokley
Khalid – OTW f. 6lack & Ty Dolla $ign
Quavo – Bubble Gum
Pusha T – If You Know, You Know
Curren$y, Freddie Gibbs & Alchemist – New Thangs
Michael Christmas – Ball
Interlude – Ay Shawty, I'm Boo'd Up
Ella Mai – Boo'd Up
Smoke DZA – The Hook Up f. Dom Kennedy & Cozz
Ari Lennox – Whipped Cream
DRAM – Best Hugs
Masego – Old Lady f. SiR
Jay Rock – Rotation 112th
Migos – Stir Fry
NERD – Lemon f. Rihanna
Drake – Nice For What
SOB X RBE – Paramedic! F. Kendrick Lamar
Interlude – Ain't No More Leftovers, Bih
YG – Big Bank f. 2 Chainz, Big Sean & Nicki Minaj
Vince Staples – Fun f. E-40
Aminé – Campfire f. Injury Reserve
Buddy – Trouble On Central
Childish Gambino – Summertime Magic
Ty Dolla $ign – Ex f. YG
Kali Uchis – Just A Stranger f. Steve Lacy
Anderson .Paak – Tints f. Kendrick Lamar
Ciara – Dose
Leon Bridges – If It Feels Good (Then It Must Be)
Luke James – These Arms Of Mine
A happy and safe holiday season to you and yours. And putcha Crimmalites away in a timely manner, bih!

Thanks:
Abe Garcia – cover art
Tasha Johnson – "Chop Steak" drop